This time Beatrising Spotlight focuses on Frenk DJ, an italian disc jockey, producer and remixer that worked with big artists of the music scene, as: Gloria Gaynor, Peter Gabriel, Imagination, Anita Ward, Jesse Green, Sabrina Johnston, Dawn Tallman, Michelle Weeks, Wendy Lewis, Carol Jiani, Felicia Uwaje, Diva, Vivian B 'Da Blitz', Ice MC, 740 Boyz, Miss Autumn Leaves, Rozalla, John Biancale, 2Black and many others. His sound combines melody and rhythm and its selection is closely related to vocal house and electronic sounds. His discography boasts many productions of various musical genres, produced by major record companies.
What are some of the biggest challenges and the best collaborations you've experienced as A & R for Benvenuto Edizioni Musicali (for the following labels: Level One Records, Blackpoint Records, Nextasy Music, Color Groove and SonarWave Records)?
The catalogue of the labels has expanded each year more and more, with various artists and different genres, offering people an aggressive, high-impact music style, tending to the dark style of minimal-techno, tech house, deep house, and various sub genres of house music for clubs. My objective as A&R is to support and promote with professionalism young artists and DJ's from the electronic music scene worldwide in all sales channels. This is the focus of my work: to collaborate together with artists all over the world in order to create new experimentation without necessarily taking into account whatever is successful at any given moment, to expand our sound, and to better publicize and make sure we remain competitive in the challenging global landscape. A good selection of music, along with work carried out in a serious, respectful way, based on loyalty, is fundamental for the future and for allowing artists to continue coming back to us with new music proposals.
Can you tell us a little bit about your latest work, the remix with Gloria Gaynor?
It was an honour to work with such a very important singer like Gloria Gaynor, she is a fantastic interpreter of many musical hits. Who doesn't know her songs "I Will Survive" or "Can't Take My Eyes Off You"? My work for her is a remix for the project: "Mighty High" feat. The Trammps; a classic house song released on vinyl in 1997 and now reproposed in a new modern club version, in collaboration with the artist Dave Pedrini and published for the Miami label, Sheeva Records. The song, arranged using a combination of elements that create a gritty atmosphere, aims to directly involve the listener and arouse intense emotions. The song was on Beatport's Top 100 Releases at # 32 on the House chart, and furthermore, the single became part of the bestsellers of the Top 10 Best Songs by Gloria Gaynor on Google Play Music. I'm very much satisfied with this result and this opportunity. I have published many songs over the course of my career, but I can't deny that this work, for an extraordinary singer who is an icon in the history of music, is very rewarding for me.
Here are some links for listening to the song: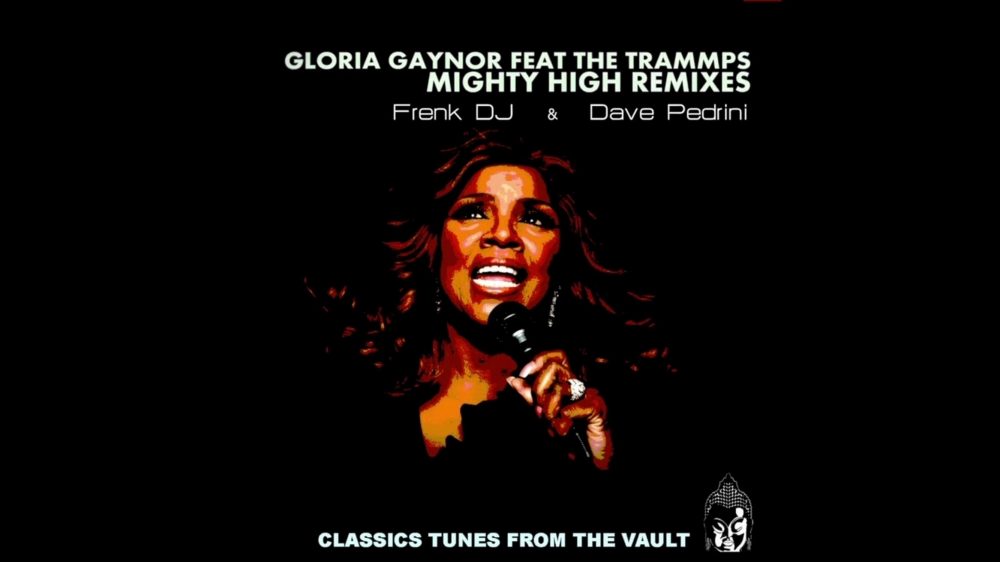 Today sampling famous songs and making unauthorized remixes is no longer tolerated, because the times have changed and the market, now stabilized, no longer has neutral niches where labels or publishers turn a blind eye to possible infringements. What does doing an authorized remix with a famous artist mean today?
There is much confusion over the distribution and use of these works. An official version for a famous artist is a certificate of originality for a song. What does it mean? Remixes are usually commissioned by the label owner of the song, by now the technological possibility of using music and parts of it in the most different ways has increased exponentially, and the record companies have failed to branch out with the use of their works in an unofficial manner. It's possible to use software to create and edit songs, and to create new mixes or completely distort existing ones, and the massive advent of social music also allows all types of music to be spread; work almost never authorized by the owners of the master itself. This way of creating music is no longer acceptable, this is why it's so important that record labels take serious control to counter this phenomenon.
What projects do you have coming up?
My next work is a remix for the new single by Felicia Uwaje, former vocalist of the dance group Bass Bumpers, famous for their dance and techno music. Her voice is powerful and full of temper: the title of the song "Strike It Up" is a cover by Black Box's hit from 1991. My version, in collaboration with Eddie Feel, is included as a remix on the album together with other mixes, which will be available for purchase on all digital stores starting December 14th, 2018. For next year – though it's not official yet – I'll be announcing great music news to the Beatrising team: the release of the new album by the group "Imagination" and the singer Leee John, that includes my two official mixes published some years ago for them, and new unpublished remix versions of others successes such as "Just An Illusion" and the recent songs "Feeling Free", "Love Rights", and "Passion". I hope that I can give more details soon regarding the future project for these legendary artists. Keep in touch.
Follow Frenk DJ on:
DO YOU NEED HELP TO PROMOTE YOUR MUSIC? WE'RE GLAD TO HELP YOU!