Music in Facebook Profiles
Facebook is opening up the ability for people to express themselves in meaningful ways through music, and give artists and their fans new ways to connect and build communities around music. If the music features are not yet available in your country, think about how local artists could use them whilst out of the country and how their fans could be using their catalogue in launched countries.
You'll find here more details on Music in Facebook Profiles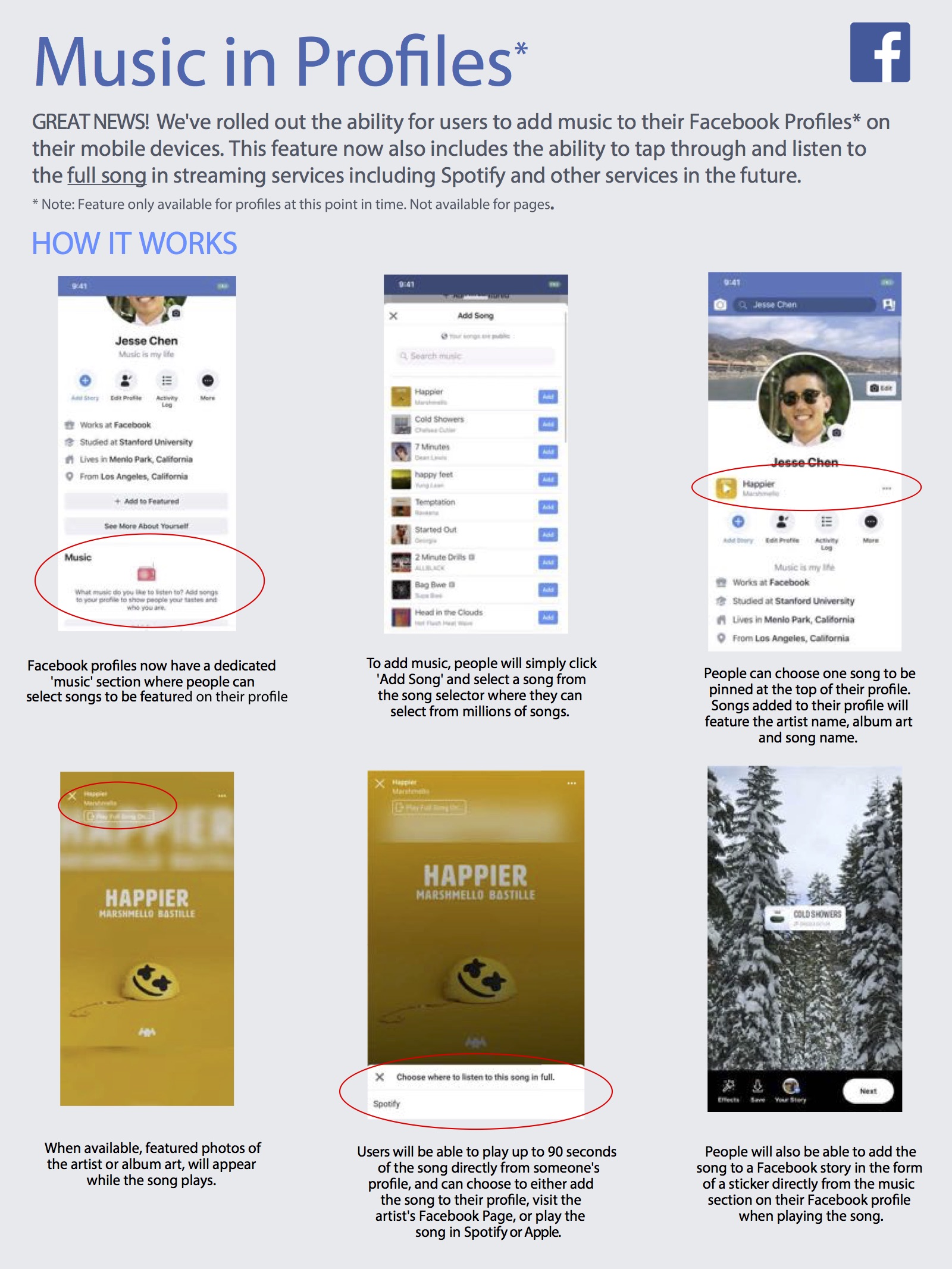 DO YOU NEED HELP TO PROMOTE YOUR MUSIC? WE'RE GLAD TO HELP YOU!