How to add Music Stickers and Lyrics on Stories
Special moments are often associated with music, and now artists and their fans can choose their favourite soundtrack for the moments they share on Instagram, whether that's the newest releases, regional hits or classic songs.
Here you'll find more details on how to add Music Stickers and Lyrics on Stories: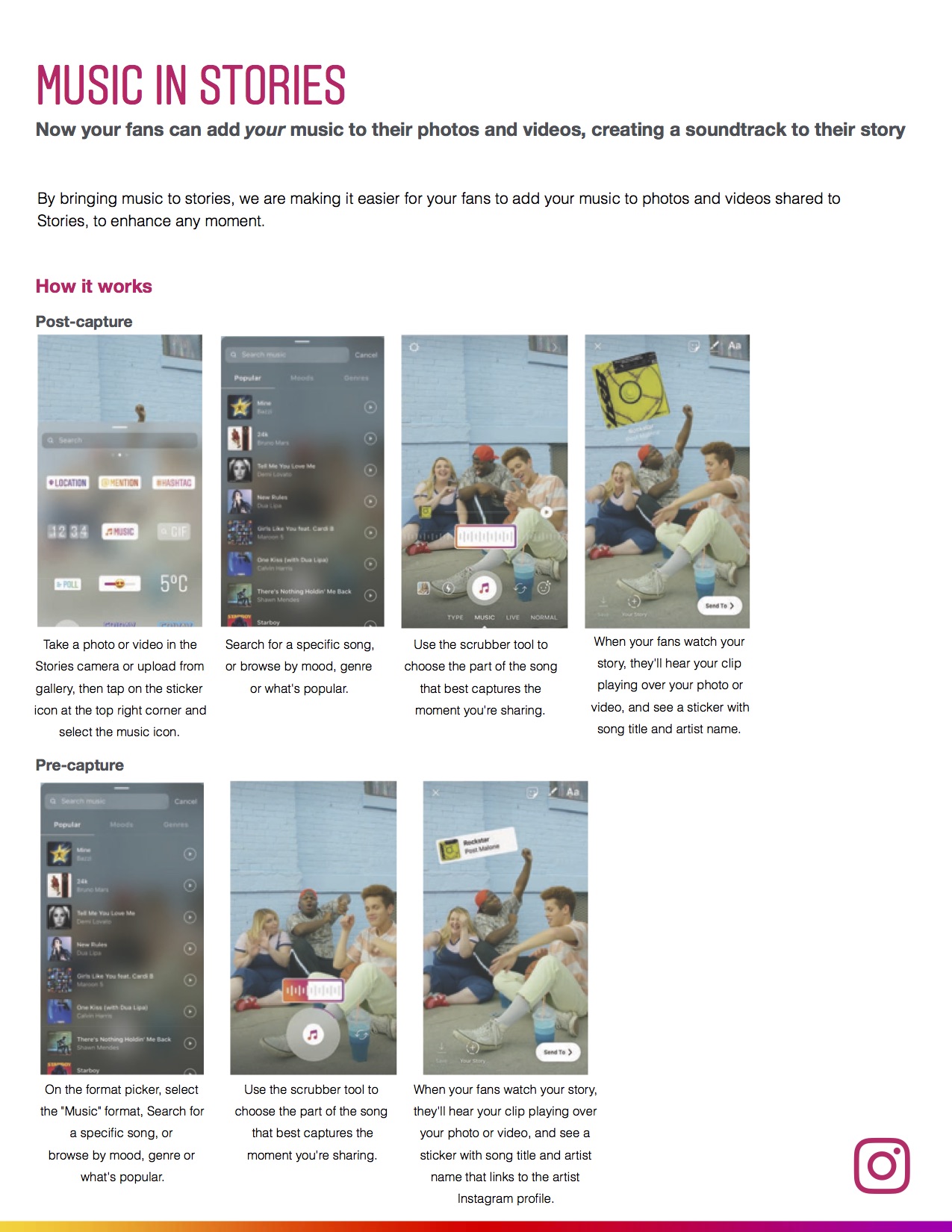 How to use Music Sticker in artists Stories
There are many great examples of artists using music products to uniquely engage their fan communities. Here are a few ideas to get you thinking about the different ways artists could be using the Music Sticker in their Stories:
Use the music sticker to soundtrack an authentic moment in your life
Share and promote new music on release day using the music sticker
Use the Music Q+A Sticker to ask the fans questions and test their knowledge
Create a playlist in Stories using the music sticker
DO YOU NEED HELP TO PROMOTE YOUR MUSIC? WE'RE GLAD TO HELP YOU!
Image by Maria Raquel from Pixabay