Spotify COVID-19 Music Relief
The COVID-19 has brought a stoppage to every activity. Even the music artists are unable to provide their listeners with some soul-stirring music. However, Spotify understands the gravity of the situation and its streaming facilities are capable of giving everyone the break they require. Apart from that Spotify is also working on Music Relief project and here we tell you what that is.
The Spotify COVID-19 music relief is allowing organizations to join hands and provide relief to those who are suffering the most during this lockdown period. At present they have partnered with big names like PRS Foundation, MusiCares, Unison benevolent fund, Help Musicians and many others. Apart from that more partners are going to join the Spotify initiative soon.
Spotify has not only donated to these organizations but whatever value is generated by the Spotify COVID-19 music relief page would be matched by them. The limit to the contribution they are going to make there would remain around $10 million.
Spotify for artists feature
A new feature that Spotify is going to launch soon is the Spotify for artists. Here, artists can ask their fans for monetary help or donations. The artists can link a fundraising page at their profile and it could be for themselves or for some other artist. It is not necessary that the artist opts for this feature as it is only for those who are going through a difficult phase.
The contributions that are received will be only for the artists and Spotify shall not take a share out of the same. Moreover, no changes in the profile would be made if you do not send a prior intimation to them that you would like to be a part of it.
Artists users interested in this feature can sign up to be notified of its rollout here: shorturl.at/rQSY5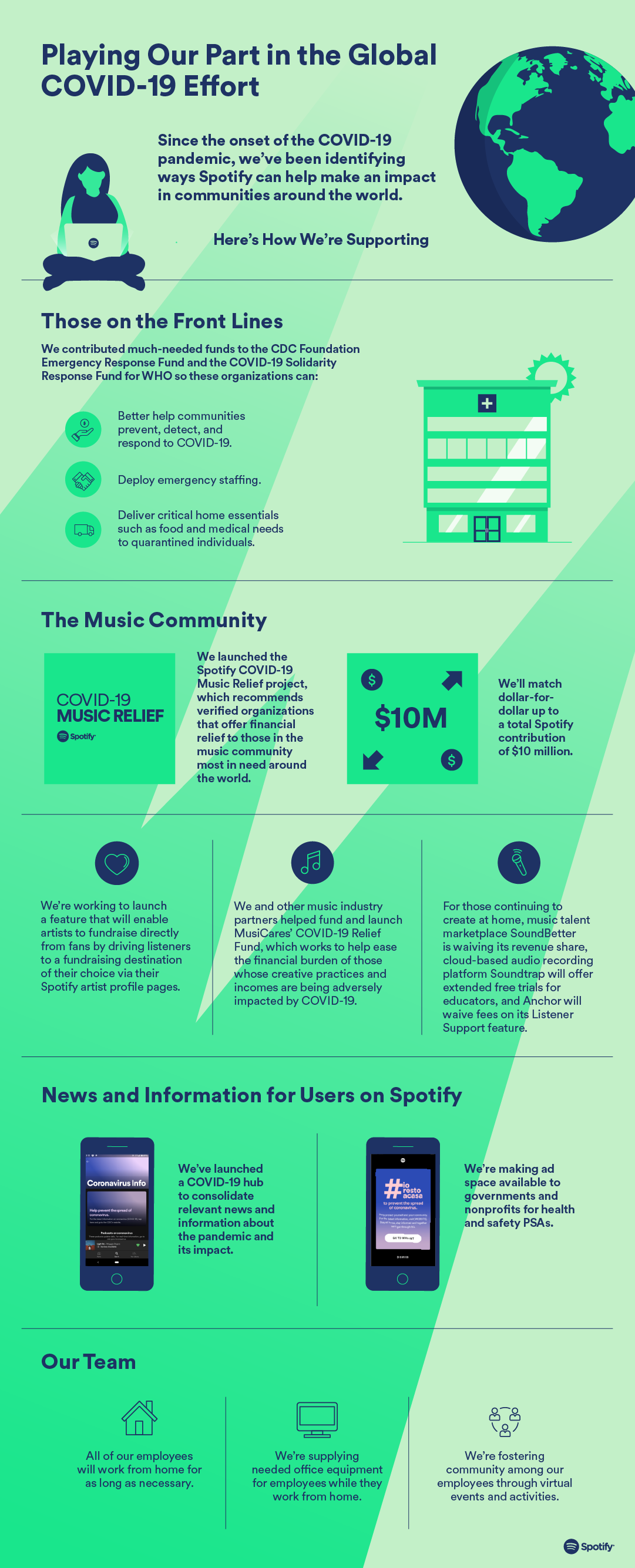 COVID-19 is a disaster that the whole world has to unite and fight together. Thankfully platforms like Spotify are thinking about artists as they are also going to suffer losses at this time. These small steps are sure to bring big changes in the lives of those who are worse affected.
Source: Spotify COVID-19 Music Relief

DO YOU NEED HELP TO PROMOTE YOUR MUSIC? WE'RE GLAD TO HELP YOU!